The Excalibur pool is currently being remodeled. Their grand re-opening is scheduled for Spring 2007. While the pool is closed, Excalibur guests have been invited to use Luxor's pool. Luxor is located next door. Guests are asked to bring their Excalibur room key to gain admittance to Luxor's pool. We will be sure to have a blog post when Excalibur pool has re-opened.
If you can't wait for the grand re-opening, here is an artist rendering of the new and improved area.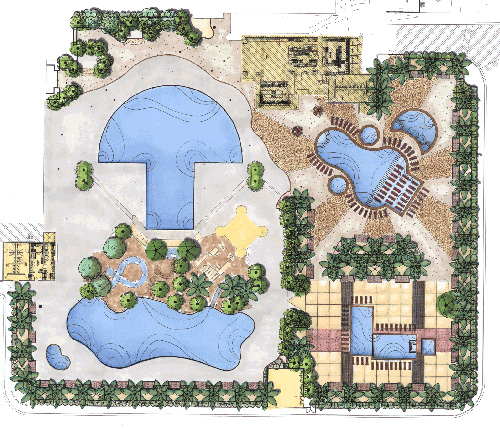 1 Comment
RSS feed for comments on this post.
LD

Is that a waterslide? It's tough to tell from the rendering — are there any special features?

Comment left on April 29, 2007 @ 6:29 pm
Comments closed
Sorry, the comment form is closed at this time.